Week TWO!!!
Linz & Erin's Excellent LOCAL Adventure…
Bubble Balls Cobourg!!
Bubbles take us back to a time when things were simpler.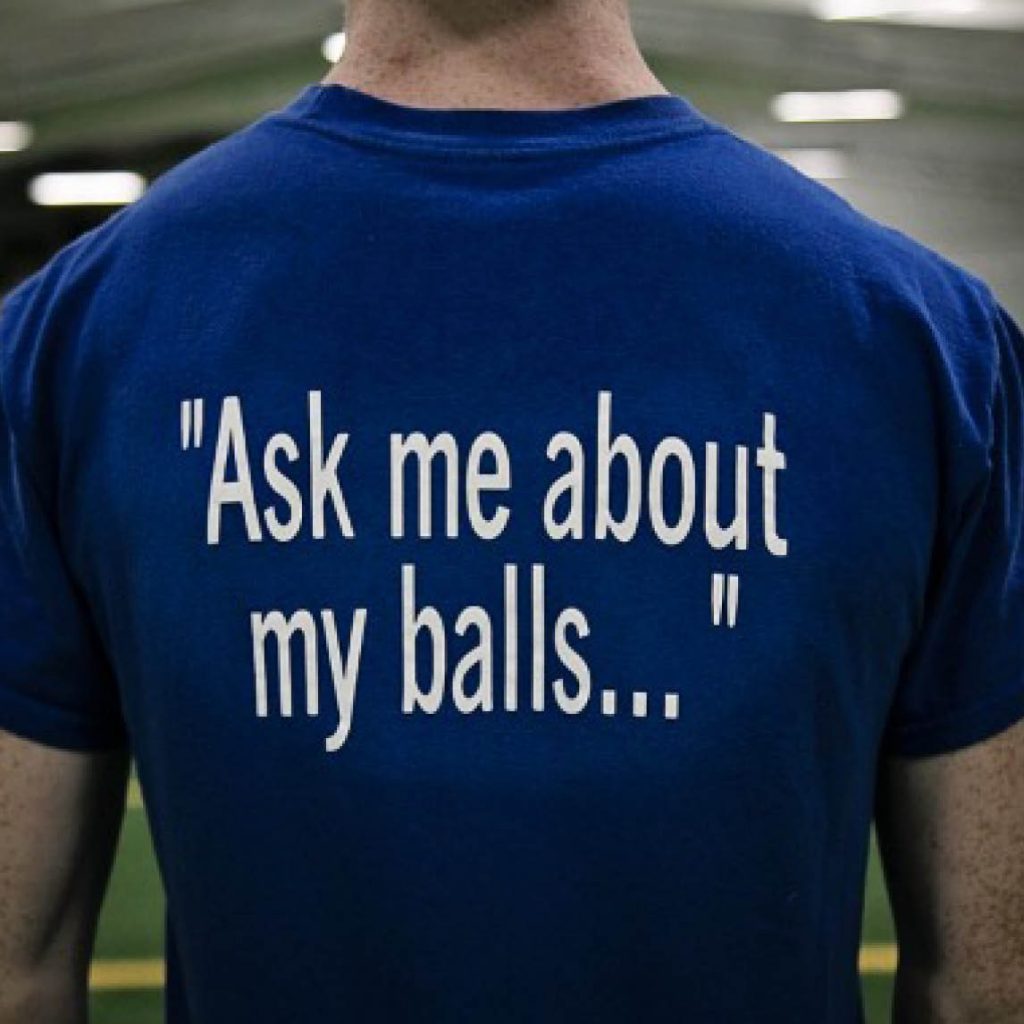 Where there was less responsibility.
And just the pure joy of blowing, chasing, and popping!!!
On our hunt to find the small business gems in our community, we met up with Dawson Campbell.
The young entrepreneur who owns Bubble Balls Cobourg. Much bigger bubbles, than those from my childhood!! But soooo much more fun!!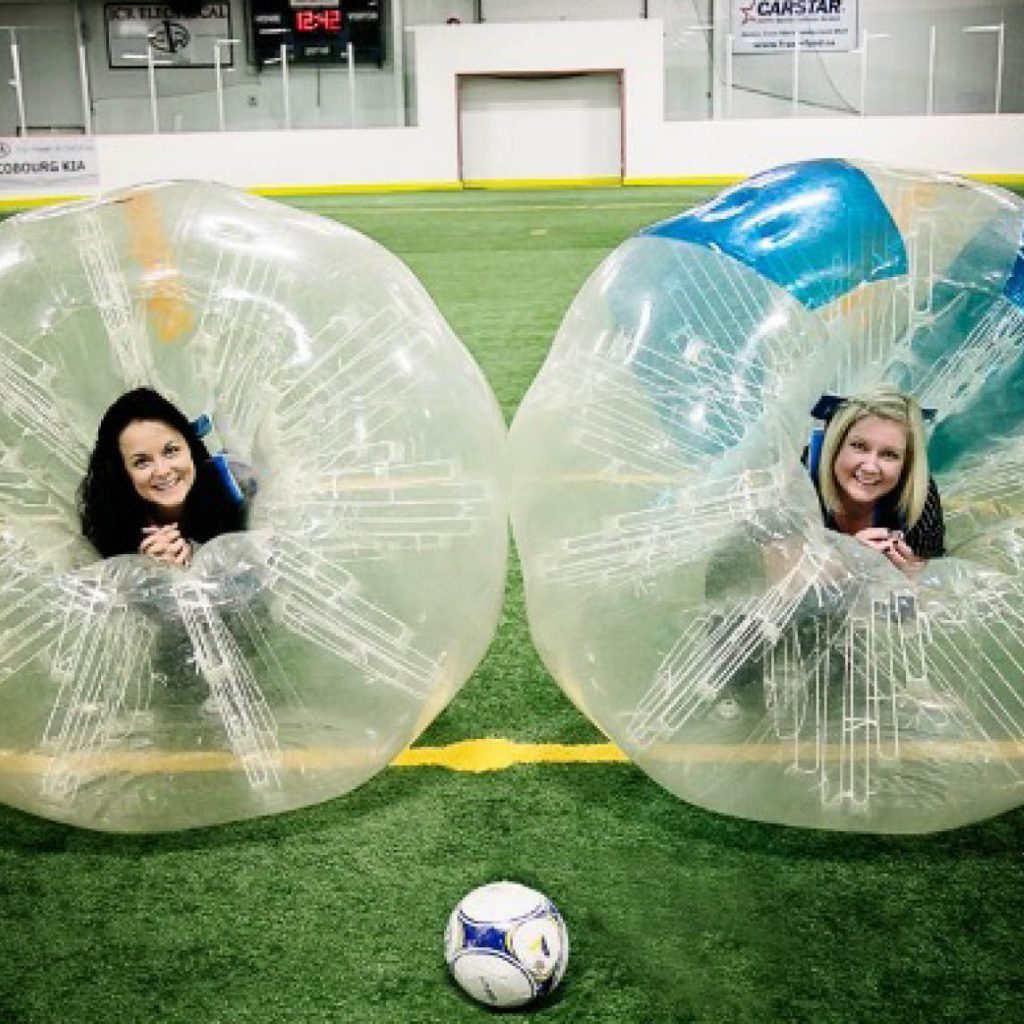 So when I say young, just how young is Dawson??  Eighteen whopping years old!!  As a grade 12 student at St. Mary's Secondary School, Dawson already knows that he wants to be his own boss… forever!!  So what are you going to do next year, Dawson??  His answer is simple (since his mom is in the room)… "apparently I'm going to college"  I'd say, good answer, bud!!
Purchasing the business from university students in July of 2016, Dawson has already paid off the loan he took out to buy the balls!! Not knowing anything about Bubble Balls, after trying it once, he saw a business opportunity. Following in his Mom's footsteps as a small business owner, this kid has success in his blood!!
Just for the record, this wasn't my first bubble ball rodeo!!  I had previously hired Dawson and his bubble balls for a client appreciation event I held in the backyard of our home in December (see pics in a previous post).  Much different, than this day, the kids (and parents) all enjoyed the bubble balls in the snow!!  It was definitely the highlight of the event!!  As well, my son just recently turned 11, and had a bubble ball party – pretty sure it was the birthday party win for 2017!!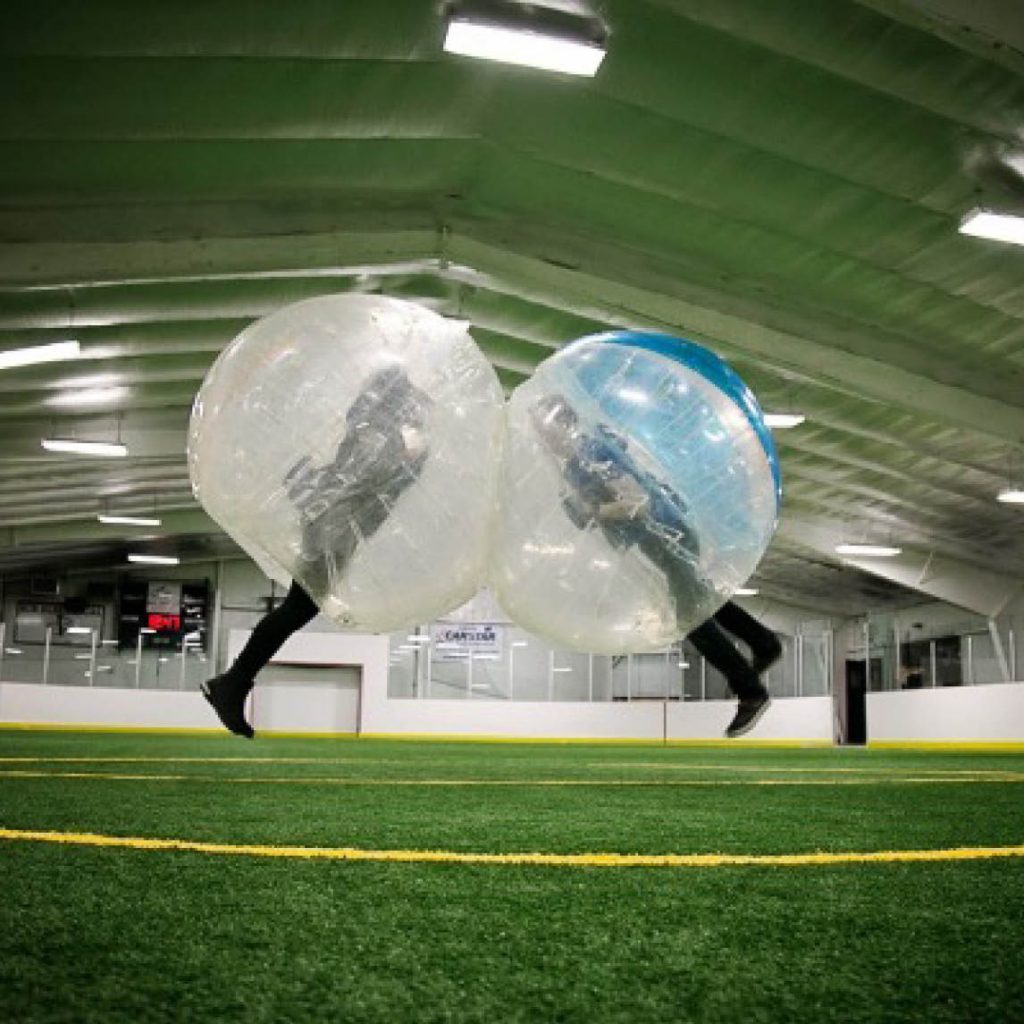 Looking at the pics, you might think that we walked away with bruises – or a broken head. Cause, Lord knows I've tripped over thin air before (numerous times!). But we walked away, totally unscathed, but absolutely exhausted!! So much energy expended!! It was awesome!! And funny enough, Dawson states that no deaths have arisen at the hands of his balls – this is phenomenal information!! Lots of fun. No death. WINNING!!
So whether you provide the venue, be it a backyard or park, or seek out a gymnasium, or this basically perfect patch of green turf, the ideas are endless for bubble ball events. Bachelor parties, birthday parties, bubble ball soccer games, client or employee appreciation events… the list can go on!! Dawson is currently trying to organize a bubble ball soccer league!!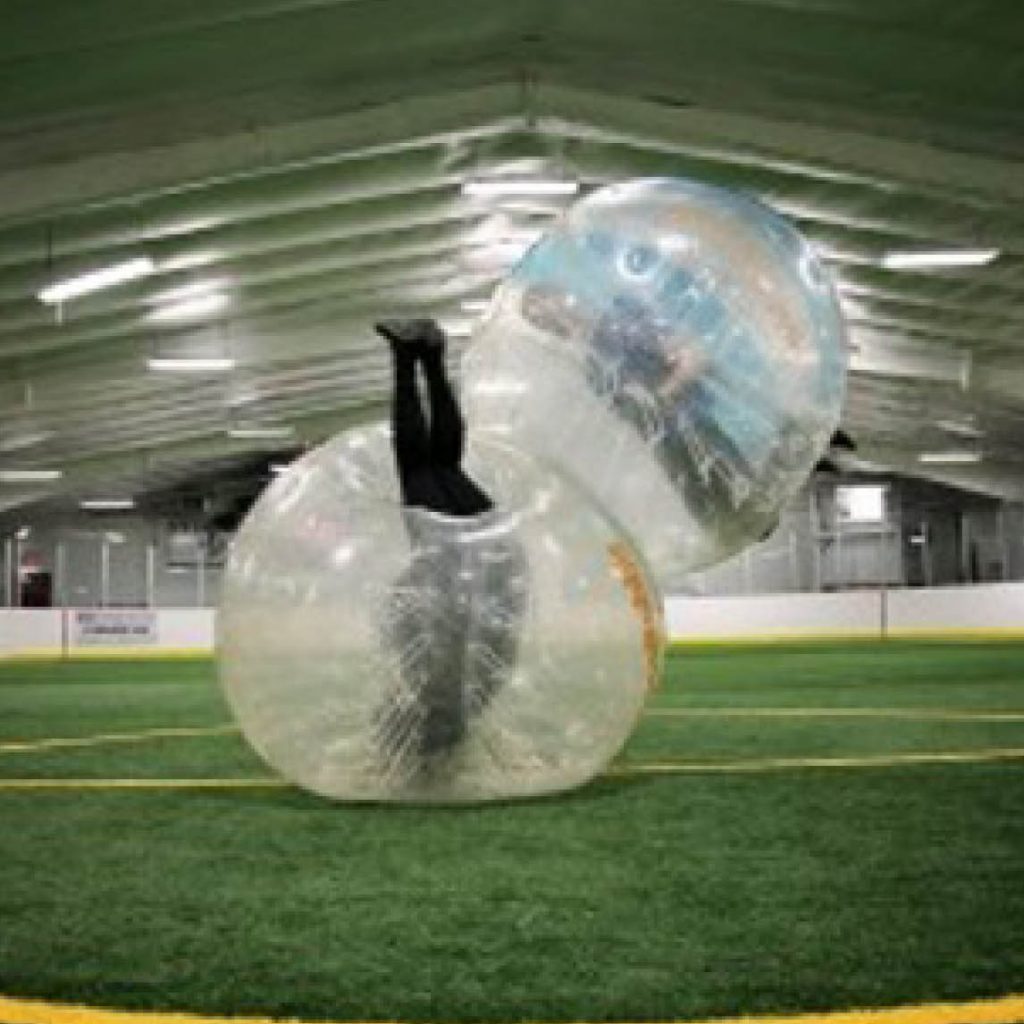 We asked what the most popular use for his balls were, and without hesitation, Dawson explained his current Baltimore Turf Package, has been his Winter WINNER!! Perfect for a birthday party (be like my son!!)!! Included in the package is one hour of on turf play, 6 balls, and an hour of instruction by Dawson (so a qualified babysitter, HOLLA!) for $250!! Seriously. An additional hour is included off the turf, which is great for cake, pizza, and opening presents!! 7 years old, and up, is recommended because of the size of the balls!! If you already have a venue, the cost goes down significantly.
So what did we take away, from playing inside, big, gigantic, (always disinfected), balls??
I would say a few KEY things!!!
Playing inside balls is a great workout!!  Be prepared to laugh, and in my case, snort.  And… not to take life so seriously.  As Dawson says, "Life's a Ball"!!
As we did with Jenna at George & Orange, we put Dawson on the spot… asked him a couple questions:
What did you want to be when you grew up?  A Firefighter (now that's original!)
What colour underwear are you wearing??  Pink with hotdogs (I hope your mom didn't buy you those!)
Want to connect with Dawson, and ask him about his balls???
And because we forgot to get a group photo on the day of the momentous event…. here we are!! Not so bright-eyed and bushy tailed – but we'll take what we can get!! xo
And remember, if you're looking for amazing lifestyle (and beyond!) photos, reach out to the incredible Erin Campbell!! And hey, if you're looking to buy or sell a house – or just chat real estate… I'd love to hear from you!!!
We'd love to ransack your local business!! Have an idea for Erin and I?? Reach out to us!!